We are proud to support the Farmington, NM Hero Community!
Homes for Heroes® has helped 24,326 heroes save $38,532,713
Law Enforcement, Firefighters, EMS, Military (Active, Reserve and Veterans), Teachers and Healthcare workers are eligible to receive benefits! Your job is to help others. Our job is to help you. From your first day on the job through retirement, when you're ready to consider buying, selling or refinancing a home we will help you get it done and save you money.
CLICK HERE to receive your benefits!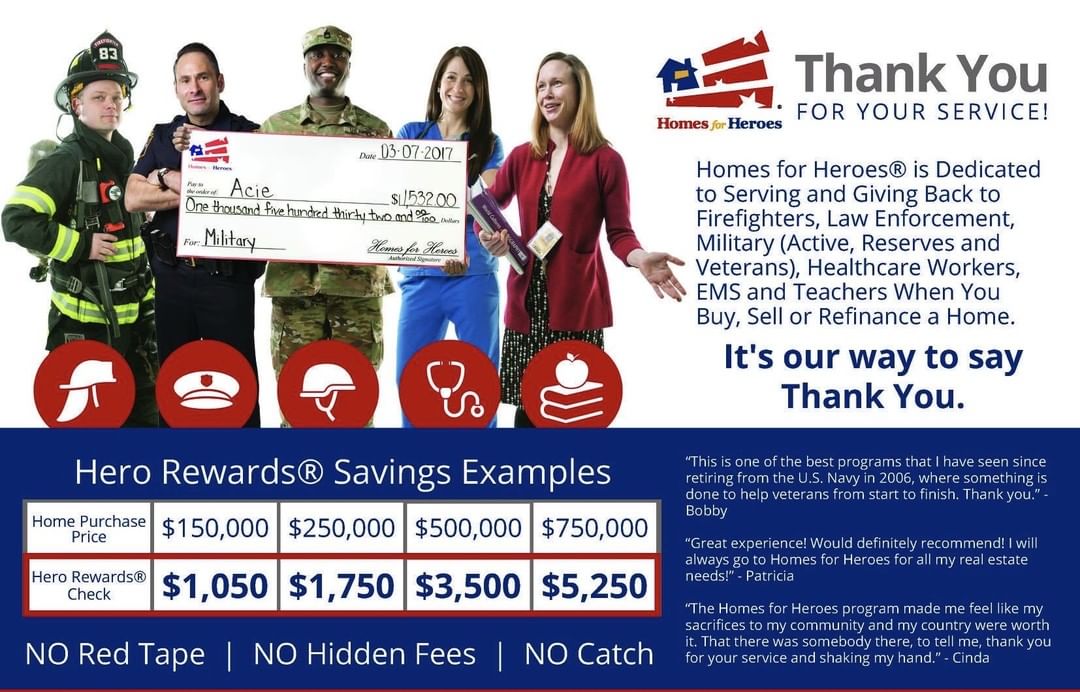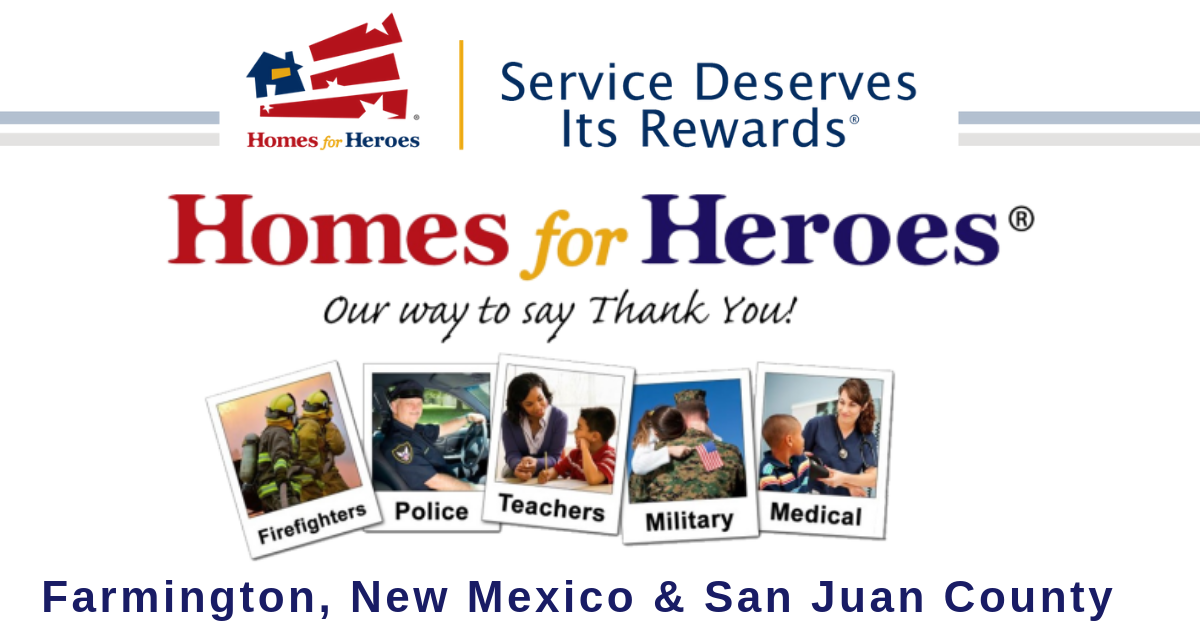 Homes For Heroes
Affiliate REALTORS®
Ryan & Brandy Brown
Direct: 505-608-0067
Email: Ryan@OwnFarmington.com
www.HomesForHeroes.com
Homes for Heroes® Inc. is a licensed real estate company in the state of Minnesota | ©2016 Homes for Heroes, All Rights Reserved. Homes for Heroes is a registered trademark. Any reproduction or redistribution in whole or in part without written permission is expressly prohibited by law.